Entice Communications - Senior Account Executive / Junior Account Manager
Date Posted: Thursday 16th February 2017
Date Expires: Thursday 16th March 2017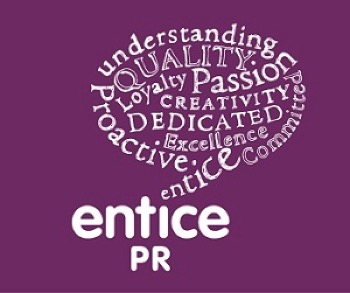 Categories
Detail
Do you have experience across a wide variety of brands, ranging from health and wellbeing to beauty? Do you have a passion for lifestyle and wellbeing? Are you looking for your next big challenge?
We are seeking a bright spark to join our team at Senior Account Executive or Junior Account Manager Level.
We are a dynamic communications agency based in North-West London, specialising in lifestyle, health and wellness accounts.
If you are ready to flex your creative muscle in a new and challenging role, and you have a minimum of two years agency experience working on lifestyle, health and wellness accounts, you could be the right match for our growing team.
We are seeking someone with great media contacts, strong copywriting skills and digital experience across social media platforms. You should also be able to demonstrate a creative approach to planning and generating new ideas, as well as a willingness to take ownership of projects in a team environment.
Your day to day responsibilities will include building and maintaining media contacts, writing and placing articles within the media, contributing to our social media platforms on behalf of our brands, planning and researching to generate new ideas and stay ahead of the trends, and of course, preparing status reports to provide effective feedback to clients.
A team player attitude is essential, because in our bright, lively office, we all work closely together to get the best results for every client across the board – so you will never be short of a sounding board, for even your most off-the-wall ideas.
So why wait? If you tick all the boxes above and are eager for a new challenge, email your CV and a cover letter to laura.n@enticecommunications.com today, mentioning that you saw the ad in DIARY directory.

Please mention DIARY directory when applying for this position.
No recruitment agencies
Forward this position to a friend