A date with DIARY...
Julietta Dexter, Founder and CEO of The Communications Store
Date Posted: Monday 26th September 2016
Detail
Julietta Dexter (pictured above with DIARY directory editor Holly Buckley and deputy editor Jemma Lamble) is the Founder and CEO of strategic brand development and communications agency, The Communications Store. Julietta founded the agency over 20 years ago and has since gone on to represent globally renowned luxury brands. Current clients include: Acne, Christopher Kane, Forever 21, Jaeger, House of Holland, NET-A-PORTER, Swarovski, Charlotte Tilbury, BaByliss, Burberry Beauty, Liz Earle, John Frieda, The Refinery, Oblix, Cîroc Vodka and Rolls-Royce Motor Cars to name a few.

Referring to DIARY directory: "I could quite literally not have managed without it"


DIARY directory caught up with Julietta at the agency's office in London for 'A date with DIARY'...
Tell us about your work background before founding The Communications Store?

I worked in two different PR agencies before starting The Communications Store (TCS). I grew up in Italy on Lake Como and in Milan. I went to school in Italy, the UK and Switzerland. I went to university at Jesus College, Cambridge. When I went into "PR" my Oxbridge friends felt slightly sorry for me – not a "proper" career..


How big is your team now in total? What's the TCS ethos?
We have 120 people and our ethos is to treat people the way we'd like to be treated ourselves. I believe you can be a decent human being, even kind, caring, and compassionate and be successful in business. We talk about the "c"s of The Communications Store – everything we do should be – clever, considered, considerate and perhaps counter-cultural. We work across lots of different areas of the premium brand sector – fashion, beauty, lifestyle, property, design, banking, f&b. There are teams, sort of smaller businesses within the main business.
How involved are you with the day to day running of the business now?

Very. I am never "off". I treat the responsibility of having started the business and of looking after our community very seriously. That is my main responsibility – to look after the business so that it looks after its staff and of course its clients. I work 7 days a week, I can't stop myself thinking about the business, its future, its people, of what it could become….

TCS have been subscribers to DIARY directory since you started. How did you use us back in the day, tell us about how different it was?

I could quite literally not have managed without it. I rang Gail (DIARY directory founder) and asked her for permission to pay by monthly d/d because I did not have enough money to pay for the annual subscription up front. When I told her I was starting another PR agency, she quite rightly said she felt there really was no need for another one and what on earth was I going to do that would be better or different? I went into the loo with a lump in my throat but it made me focus on what on earth that was really going to be and courage of my convictions. Thank you Gail. It is so useful to have a central resource for everything that is going on.

We were always a printed directory & went online solely a few years ago - how has TCS moved with the times - what have been the most drastic changes/differences?

The great news is that humans are consuming more media than ever before. Not sure it matters what the channel is. Truth is, everyone is still trying to work it all out. Again, I think TCS has looked at this through the lens of our 4 "c"s - our business model has changed immeasurably. The job is now a totally different job; it is a natural evolution, which in the main is very good for the media industry and also for consumers.
"Our ethos is to treat people the way we'd like to be treated ourselves. I believe you can be a decent human being, even kind, caring, and compassionate and be successful in business." - Julietta Dexter
With the decline of print - do you think there will be a day it no longer exists - where do you see print vs online in 10/20/30 years?
I am very worried about the mental, emotional and physical impacts of the online/mobile world. We might all become inert at this point! I don't think print will go away but there might be a huge shift – a sifting of the pebbles from the sand. Perhaps you might subscribe to a magazine, which will be expensive, a club-like vehicle that allows for innovation and real creative genius as well as best in class opportunities that only readers of that title can access. Creating excellent content is hard to do, not everyone is a creative genius and I have to believe that humans still want to explore creative and editorial excellence in the future, and print may have a role there. The tangibility and the keepability of print is still alluring; less transient.
How has your PR strategy changed to reach out to online / influencers instead of just print?
It just has. Each brand is different so there is no 'one' strategy. Everyone at TCS is skilled up in social and digital communications. We also have a growing digital, innovation and creative team, as well as a fast-growing VIP and influencer team. Influencers online give us more opportunity; more reach but again, we need to work with these people intelligently….and check how long their influence is going to last.
What are your thoughts on the rise of digital influencers? How does TCS work with them?
We work with digital influencers on a global basis. Constant audit, constant communication, constant appraisal of how much "influence" they have. I have huge philosophical debates with everyone about the sustainability of the world of influencers….think of how bloggers have changed over the last few years……if they are paid, they are online magazines.
In the last year or so, many PRs have chosen to take 'PR' off their name as they want to be seen as all-encompassing - what are all the services you offer?
Well, I still believe in the art of public relations – the art of telling people who you are, what you do, and more importantly now, what people say you do. Vital and important, and I think that is still a hugely credible discipline. The media relations part of our work is now a part of what we do, but not all of what we do. We are a company that works with the world's best brands and we offer strategic brand development and communications services.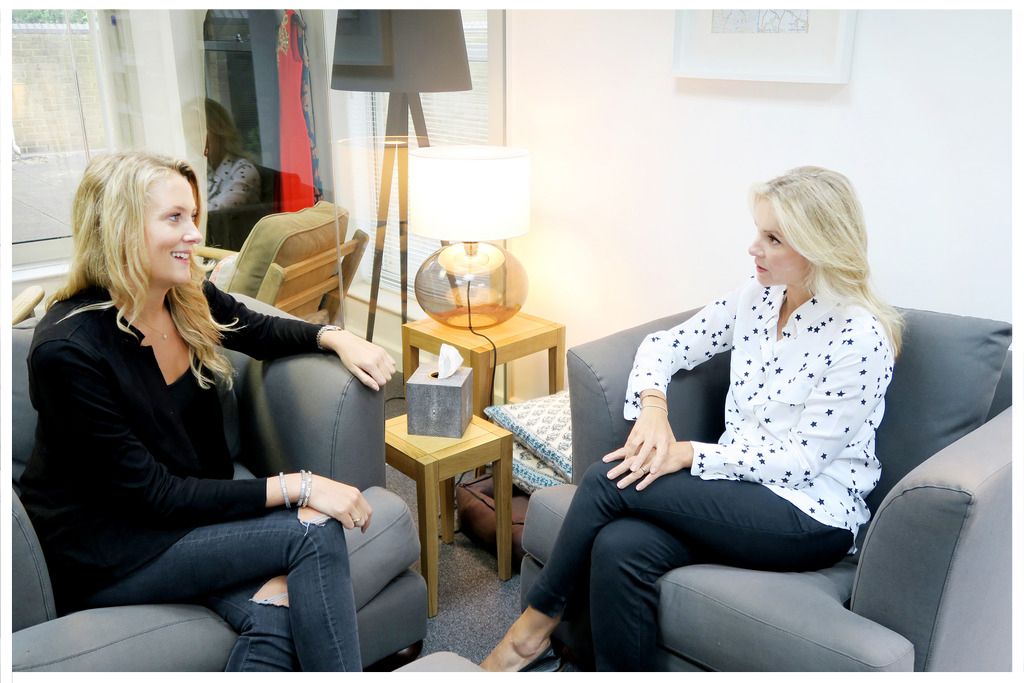 …again what have been the biggest changes?

I think what has happened is that brands now come to us much earlier on in the process of wanting to promote their brand. Hence the strategic brand development bit – then the communications. We need to value our value openly and honestly – the business is growing and I actually feel like there has never been a more interesting, exciting and effective time in communications. It is just a much harder job than it used to be. And that is great..
You've managed to keep some clients for years and years, what's the trick?
Passion - I think we really, really care about our brands. It's personal and it's based on relationships, it is not transactional. Honesty – if I think there is another company that has better skills than we do to work with a client, I will tell them and turn away the business. Strategy – we really try to listen to what brands and their owners are looking for, what is the big picture, where are they trying to go and then we try and under-promise and over deliver. Damn hard work – lots of people can talk a big game but not so many are prepared to do the dirty work, the dredge, and I love that humble, hard work bit – humility should be part of our company for ever.
What are clients asking for from you as a communications agency that is different from 5 years ago?
I think clients come for idea generation and problem solving. They want advice and experience and they want real partnership. But I think they've always wanted that.
What do you look for when looking for new clients?

I always think you need to evaluate the product, and the people. Representing a brand is quite an intimate thing – imagine you are a fashion designer and you've put every ounce of yourself into a collection – hugely personal. We are in the business of serving people, and you have to basically love your clients. If you don't, you should probably let someone else represent them. I am grateful every single day for the clients, press and influencers that recommend us to other potential clients. Humbled.
What's the biggest lesson you've learnt? If you could go back, would you change anything / do anything differently?
Those who know me well would say – sleep a little more and worry a little less. Sounds like text book sense, but I don't think I could have done it another way.


As a profitable business, any plans to grow / open internationally?
We have considered our strategic growth plan very carefully. We have focused on growing our innovation, creative and digital teams under Mark Malone, we've also got huge growth in VIP and influencer that is being led by Holly Goodchild. We will be extending our teams in the US with teams based in NY and LA by the end of this year. This is largely due to existing client need.


How do you feel about Brexit? Will it affect the business?
I hope it is accurately reported in history books one day! What a mess. On a macro level I believe Great Britain is exactly that – great, and with humility we can have a guiding and helpful role across wider Europe and if you think of our values, it feels wrong to abandon the sinking ship. However, it is also hugely important to listen to a referendum and learn from it. To put this into context, I don't worry about what Brexit might do to TCS because we live in a rarified and almost painfully privileged world – it is what it is going to do to those less fortunate than us that really worries me. The repercussions of the decisions we took will change history, at least for the next 100 years.


What's your biggest achievement work wise?
Still to come!!!???? I don't really focus too much on achievement but more on what we could do better. I'd say out of 100, I spend about 1 out of 100 thinking about achievements.


Who would play you in a movie of your life?
Lady from Lady and the Tramp
Hidden talent?
Tapestry
Fill in the blank: Your guilty pleasure is...
Work
If you like this new section and would like to see more, please tweet us at @DIARYdirectory. Likewise, if you have an industry personality in mind you would like to hear more from, please send your suggestions to us via e-mail.
Contact
The Communications Store in 'PR consultancies'